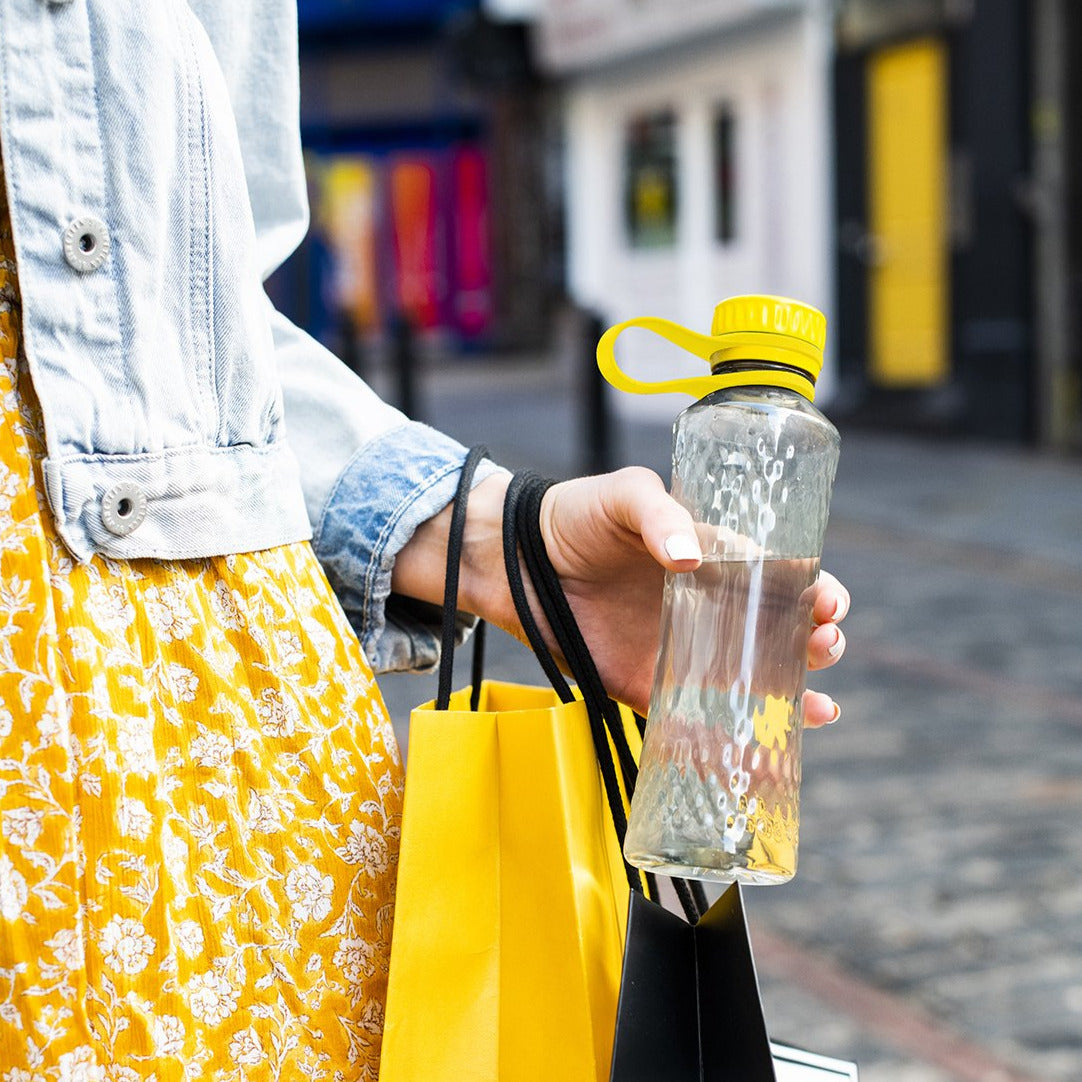 500ml Honest Bottle - Soho Yellow
The sun is always shining on the cobbled streets of Soho. Exuding positivity, fun and acceptance, Carnaby and Old Compton Streets inspire our brilliant Soho Yellow, a joyous sunshine shade with all the feels of summer.
The Honest Bottle is the first reusable bottle to be designed and made locally (UK), from recycled single-use bottles and is recyclable at end of life!
- 500ml
- Leakproof
- BPA free
- Lightweight
- Easy carry loop
- Wide mouth for easy drinking
- Hand wash only
- UK Made from UK sourced recycled single-use plastics
500ml Honest Bottle - Soho Yellow
An Honest Gift Note

Our gift note provides an opportunity to send an extra special message to a friend, colleague or loved one. Made from biodegradable seeded paper and printed with vegetable oil based inks, our beautifully crafted gift note is an eco-friendly alternative to standard cards.
When no longer being displayed, your recipient can simply plant the note in soil and watch it bloom. Select 'add gift note' when adding your bottle to your cart and write your personal message.

Seeds included: Summer Flowers